Powering Your Transformation With a Leading Cloud Platform - AWS
Revolutionize your workloads on AWS, unlocking its cutting-edge innovations to amplify your outcomes from data analytics, DevOps, applications, and serverless computing with Cloudelligent.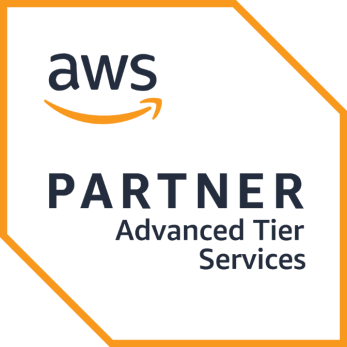 Drive Cloud Success Through Our All-In AWS Approach
Elevate your business with Cloudelligent and AWS, the perfect duo to accelerate your cloud-native journey. Supercharge your digital transformation with the expertise of an AWS Advanced Consulting Partner and Managed Cloud Services Provider. Together with AWS, we help you modernize and manage your workloads empowering you to deliver exceptional customer experiences and grow your business.
Experience Unparalleled Cloud Benefits With Cloudelligent and AWS
Maximize your performance with Cloudelligent – your trusted partner for AWS. Benefit from our unmatched expertise and let us guide you to achieve innovation, agility, cost savings, and operational efficiency in the cloud.

World-Class Innovation at Play
Experience the power of AWS with our disruptive cloud-native solutions. We bring together pioneering AWS services, from AI/ML to Big Data Analytics, to help you compete in today's fast-paced world.

Cloud Center of Excellence (CCoE)
Secure your business's future with our proficiency in modern AWS technologies and human-centric design. Leverage Cloudelligent's CCoE to build a solid foundation that fosters innovation and long-term success.

Access to AWS Funding Programs
Partner with us to unlock exclusive benefits from AWS. Let our experts help you gain access to AWS Funding programs that offset project costs, lower your financial burden, and drive growth.

Deep Expertise at Scale
Propel your digital transformation with Cloudelligent's technical prowess and the vast scale of AWS. Let us help steer your business toward a more scalable and successful future.

Elevated Cost Savings
Lower your costs when we help you optimize workloads to reduce resource consumption, eliminate unused features, and refactor to cloud-native architecture for better efficiency and scalability.

Multi-Layered Security and Compliance
Safeguard your infrastructure with Cloudelligent's robust cloud security measures and maintain continuous compliance. Trust us to protect your sensitive information from all possible threats.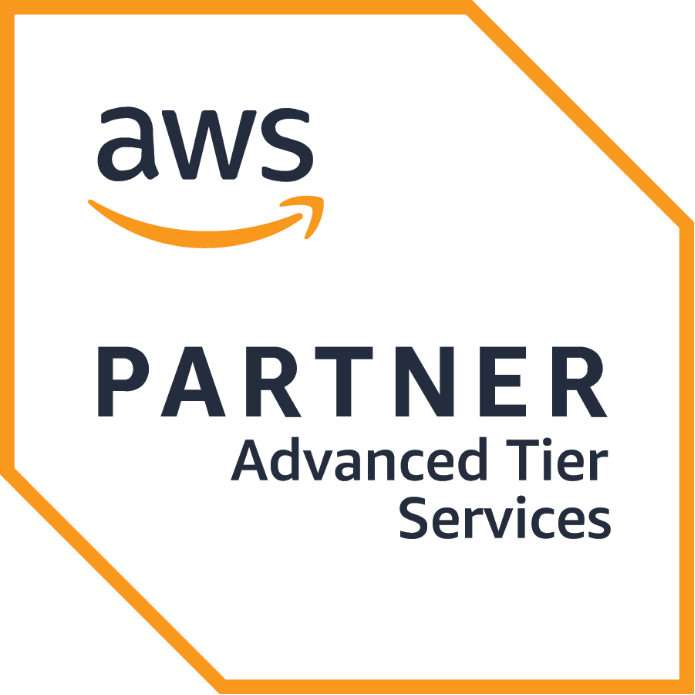 Let Our AWS Validated Capabilities Fuel Your Innovation
Access the highest level of AWS expertise with Cloudelligent's certified professionals, proven methodologies, and cutting-edge cloud solutions.
AWS Storage Services
Build and manage robust data ecosystems on AWS. Trust our experts to secure, backup, archive, and manage your data effortlessly.
Find Out More
Build a Strong Foundation
Architect a high-performing, efficient, and secure cloud infrastructure.

Revolutionize your workloads to drive innovation and business agility.

Modernize and enhance your cloud to foster sustainable growth.
A Proven Track Record of Client Satisfaction
Discover how Cloudelligent transformed business challenges into successes across a variety of industries.
Nonprofit Drives Global Impact With Optimized Windows Workloads on AWS
At a Glance
Discover how Cloudelligent empowered a nonprofit organization to optimize their Windows workloads and maximize their performance on AWS.
We helped them:
Lower the costs of running workloads on their existing AWS environment.
Establish a secure connection between their on-premises servers and AWS.
Incorporated AWS Well-Architected Framework best practices for optimal performance.
SaaS Company Optimizes Their Disaster Recovery Strategy With AWS Services
At a Glance
Read the story of how Cloudelligent empowered a SaaS Company in the Financial Services sector to optimize their Cloud Backup and Disaster Recovery strategy.
We helped them:
Elevate their DR proficiency with multi-Region and multi-account backups.
Enhance data security, integrity, and control.
Centralize their infrastructure components by establishing a robust landing zone.
Cenote Solutions Boosts Their Performance and Security With AWS Services
At a Glance
Discover the story of how Cloudelligent enabled Cenote Solutions to build and manage an AWS Well-Architected infrastructure, fueling the edtech company's growth and success.
We helped them:
Boost their application performance, scalability, and availability.
Strengthen security and enhance data protection.
Become an AWS-validated ISV and launch solutions on AWS Marketplace.
Room to Read Boosts Application Performance With Innovative AWS Solutions
At a Glance
Explore in detail how Cloudelligent empowered Room to Read, a non-profit organization to modernize their infrastructure and apps through AWS best practices.
Our team helped them:
Reduce costs by up to 40% on their AWS bill.
Elevate their disaster recovery and backup capabilities.
Enhance the performance, scalability, and availability of their applications.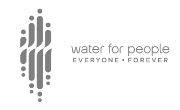 Ready to Maximize Your Cloud Investments With AWS and Cloudelligent?
Harness the power of our AWS partnership to propel
your cloud-native journey forward. Trust Cloudelligent
to build an AWS foundation that's high-performing,
resilient, secure, and scalable. We're ready when
you are.