Reach Your Full Potential with AWS-Powered Solutions
Speed Up Innovation
Save Big Bucks
Focus on Business Objectives
Secure Your Critical
Assets Access 24/7 Support
Accelerate Company Growth
Dive Deeper Into the Benefits
SMB Resources You May Be Interested In
Lead the Way in Financial Services With Cloudelligent
Whether you're in banking, insurance, investment, or fintech, we can accelerate your cloud-native transformation. Drive growth and meet the ever-evolving needs of customers with our AWS Solutions for Financial Services. Let our expert team help you harness the full capabilities of the cloud to modernize, secure, and manage your workloads. Partner with Cloudelligent and embrace the future of finance with confidence!
DevOps Resources You May Be Interested In
Blog Post
Understanding The AWS Shared Security Model
Case Study
SaaS Company Optimizes Disaster Recovery Strategies
Blog Post
Top 5 Ways to Use AIOps for Enhanced Cloud Operations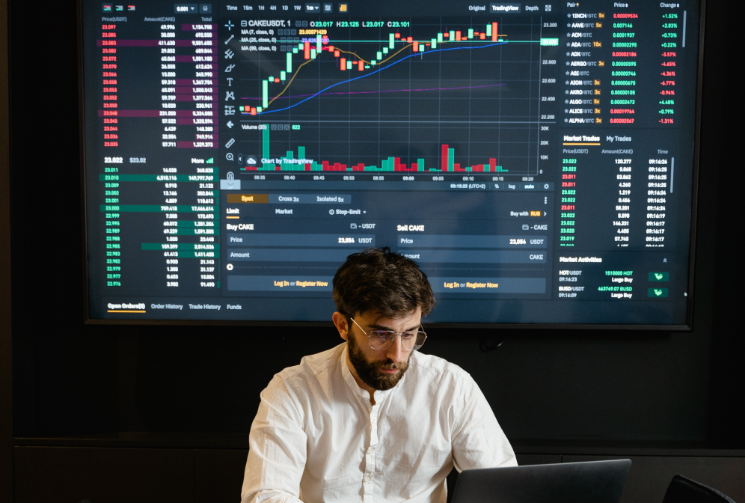 Our Modern Solutions for Financial Services
Transform your financial workloads and elevate digital experiences for your customers with our disruptive cloud-native solutions.
Nonprofit Drives Global Impact With Optimized Windows Workloads on AWS
At a Glance
Discover how Cloudelligent empowered a nonprofit organization to optimize their Windows workloads and maximize their performance on AWS.
We helped them:
Lower the costs of running workloads on their existing AWS environment.
Establish a secure connection between their on-premises servers and AWS.
Incorporated AWS Well-Architected Framework best practices for optimal performance.
SaaS Company Optimizes Their Disaster Recovery Strategy With AWS Services
At a Glance
Read the story of how Cloudelligent empowered a SaaS Company in the Financial Services sector to optimize their Cloud Backup and Disaster Recovery strategy.
We helped them:
Elevate their DR proficiency with multi-Region and multi-account backups.
Enhance data security, integrity, and control.
Centralize their infrastructure components by establishing a robust landing zone.
Cenote Solutions Boosts Their Performance and Security With AWS Services
At a Glance
Discover the story of how Cloudelligent enabled Cenote Solutions to build and manage an AWS Well-Architected infrastructure, fueling the edtech company's growth and success.
We helped them:
Boost their application performance, scalability, and availability.
Strengthen security and enhance data protection.
Become an AWS-validated ISV and launch solutions on AWS Marketplace.
Room to Read Boosts Application Performance With Innovative AWS Solutions
At a Glance
Explore in detail how Cloudelligent empowered Room to Read, a non-profit organization to modernize their infrastructure and apps through AWS best practices.
Our team helped them:
Reduce costs by up to 40% on their AWS bill.
Elevate their disaster recovery and backup capabilities.
Enhance the performance, scalability, and availability of their applications.
Be Future-Ready With AWS and Cloudelligent
Harness the immense power of AWS to fuel innovation, disrupt the financial services industry, and propel your success with our team of experts.

Enhance Products and Services
Leverage big data tools and analytics to uncover valuable user insights, empowering you to deploy better financial products and services that meet customer needs.

Achieve 100% Uptime
Enhance the resilience of your cloud infrastructure to ensure uninterrupted availability and seamless scalability for your fintech products, even during periods of high traffic.

Boost Customer Experiences
Launch mobile-friendly fintech applications that integrate with other popular platforms to deliver personalized experiences and scale customer loyalty.

Enjoy Cost Savings
Lower your cloud expenses by optimizing your AWS environment with our team of experts. We identify areas of improvement, implement changes, and ensure you're only paying for what you use.

Grow Your Business
Scale your financial services offerings without compromising on data security or performance with purpose-built AWS technologies and our next-gen managed services.
Combat Financial Crime
Harness the power and speed of AWS to proactively identify and prevent fraudulent activity. Protect your business from money laundering, corruption, market abuse, and other illicit activities.
Why Choose Cloudelligent as Your Financial Services Consulting Partner?
Cloudelligent excels as your financial services consultant for expert guidance, innovative solutions, and personalized support.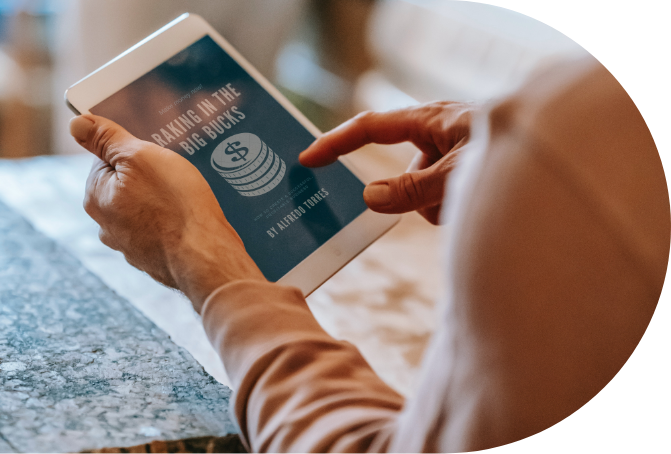 Technical Expertise That Empowers Innovation
Turn your disruptive ideas into reality with an AWS Advanced Consulting Partner. Keep up with innovation in the financial services market with our AWS-Certified engineers and solutions architects.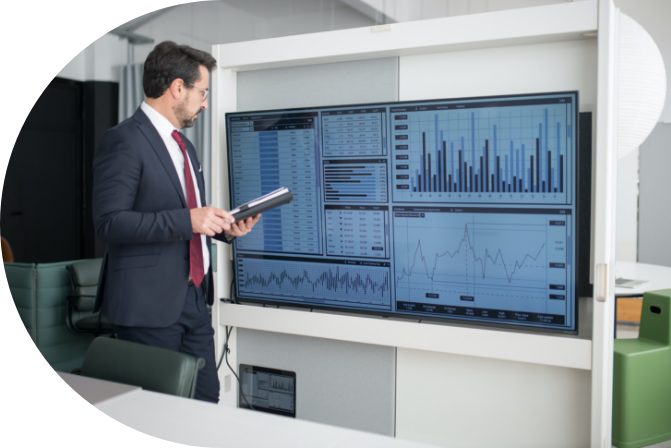 Modernization and CloudOps Experience
Fuel exponential growth and unmatched scalability with Cloudelligent. Our dynamic teams have helped a number of financial services and fintech companies to modernize and manage their workloads on AWS.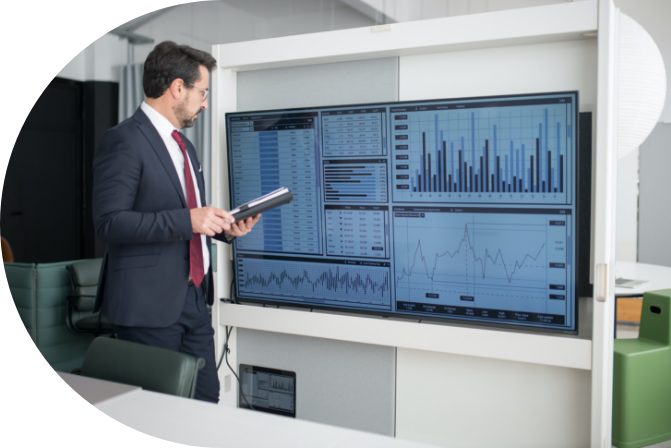 Ready to Dominate the Financial Services Landscape?
Leverage our AWS Solutions for Financial Services to revolutionize your cloud workloads, surpass customer expectations, and seamlessly scale your success.