Fuel Healthcare Innovation With AWS Solutions
Elevate Patient Outcomes
Optimize Cloud Spend
Boot Security and Compliance
Maximize Flexibility
Facilitate Collaboration
Drive Medical Research
Dive Deeper Into the Benefits
Healthcare Resources You May Be Interested In
Redefine Excellence in the Healthcare Industry With Cloudelligent
Exceed expectations in healthcare by delivering whole-person care and exemplary medical services to your patients. Leverage our transformative AWS solutions to design and manage the perfect cloud ecosystem for your organization. Let us help you embrace the efficiency, agility, and scalability of the cloud, so you can provide unmatched experiences your patients deserve.
DevOps Resources You May Be Interested In
Blog Post
Understanding The AWS Shared Security Model
Blog Post
Top 5 Amazon S3 Security Strategies to Shield Your Data
Blog Post
Top 5 Ways to Use AIOps for Enhanced Cloud Operations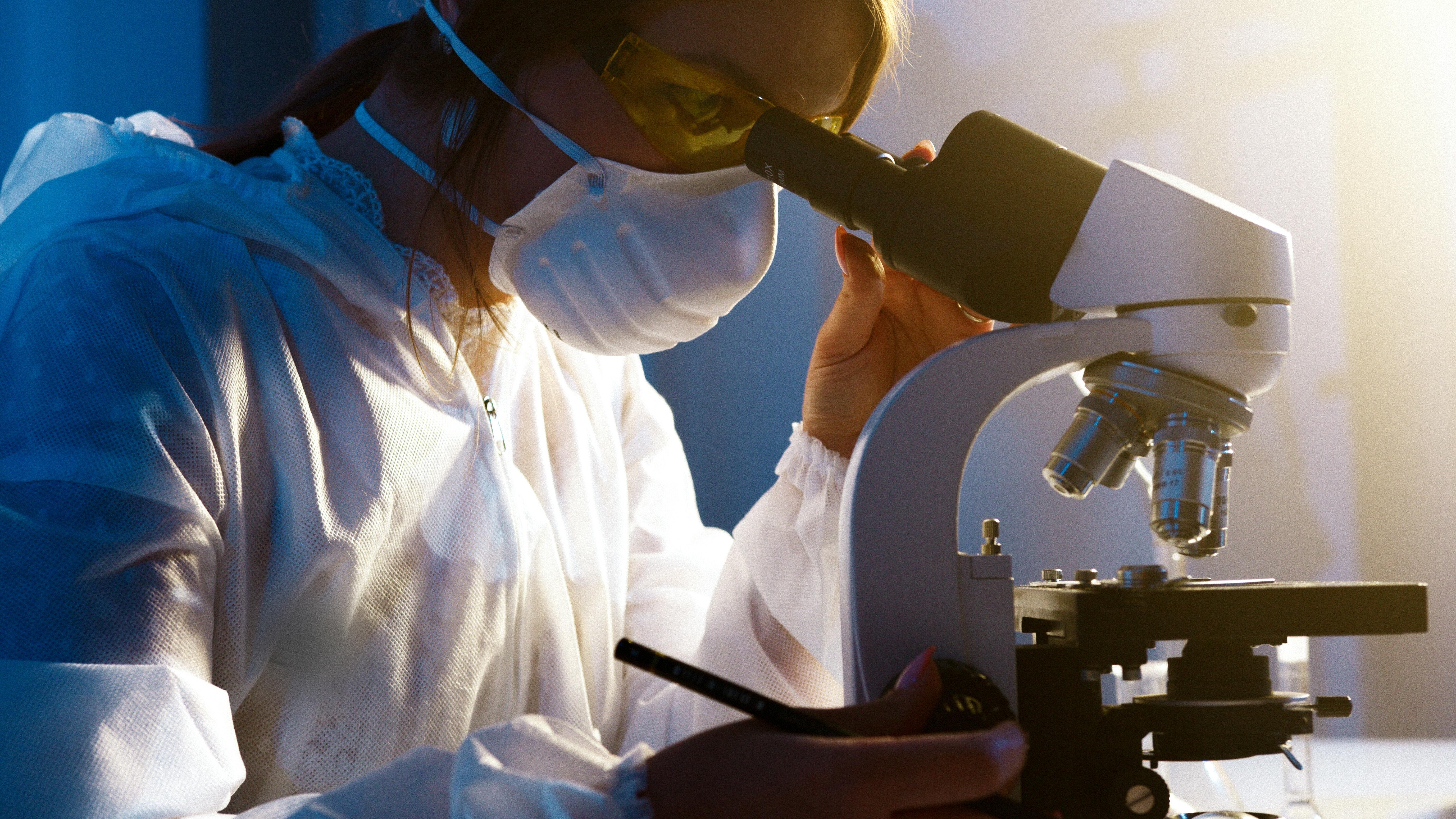 Our Modern AWS Solutions for Healthcare
Revolutionize patient engagement, enhance healthcare workflows, and safeguard patient privacy by harnessing the full potential of AWS alongside our expert team.
Nonprofit Drives Global Impact With Optimized Windows Workloads on AWS
At a Glance
Discover how Cloudelligent empowered a nonprofit organization to optimize their Windows workloads and maximize their performance on AWS.
We helped them:
Lower the costs of running workloads on their existing AWS environment.
Establish a secure connection between their on-premises servers and AWS.
Incorporated AWS Well-Architected Framework best practices for optimal performance.
SaaS Company Optimizes Their Disaster Recovery Strategy With AWS Services
At a Glance
Read the story of how Cloudelligent empowered a SaaS Company in the Financial Services sector to optimize their Cloud Backup and Disaster Recovery strategy.
We helped them:
Elevate their DR proficiency with multi-Region and multi-account backups.
Enhance data security, integrity, and control.
Centralize their infrastructure components by establishing a robust landing zone.
Cenote Solutions Boosts Their Performance and Security With AWS Services
At a Glance
Discover the story of how Cloudelligent enabled Cenote Solutions to build and manage an AWS Well-Architected infrastructure, fueling the edtech company's growth and success.
We helped them:
Boost their application performance, scalability, and availability.
Strengthen security and enhance data protection.
Become an AWS-validated ISV and launch solutions on AWS Marketplace.
Room to Read Boosts Application Performance With Innovative AWS Solutions
At a Glance
Explore in detail how Cloudelligent empowered Room to Read, a non-profit organization to modernize their infrastructure and apps through AWS best practices.
Our team helped them:
Reduce costs by up to 40% on their AWS bill.
Elevate their disaster recovery and backup capabilities.
Enhance the performance, scalability, and availability of their applications.
Enhance Patient Experiences Through Cloud Innovation
Transform your healthcare services with Cloudelligent's disruptive AWS solutions, and benefit from the limitless power and adaptability of the cloud.

Elevate Patient Outcomes
Modernize your healthcare workloads to deliver exceptional medical services. Offload cloud operations to our expert team and empower your staff to prioritize patient care.

Optimize Cloud Spend
Streamline your workloads and slash costs by paying only for the resources utilized. Entrust us to expertly manage your infrastructure, ensuring efficient resource allocation.
Boost Security and Compliance
Secure patient data and confidential medical information with our robust cloud security protocols and managed services to maintain HIPAA compliance.

Maximize Flexibility
Scale your healthcare workloads effortlessly, ensuring optimal performance during peak hours. We'll help you adapt your data storage capacity to match patient flow.

Facilitate Collaboration
Empower stakeholders to securely share confidential data in real-time. Access medical information and reports remotely, enabling quick and informed decision-making.

Drive Medical Research
Harness the power of AWS data storage services and limitless compute resources to revolutionize medical research through the digitalization of healthcare data.
Why Choose Cloudelligent as Your Healthcare
Consulting Partner?
Cloudelligent excels as your healthcare technology consultant for disruptive solutions, data security and optimized patient outcomes.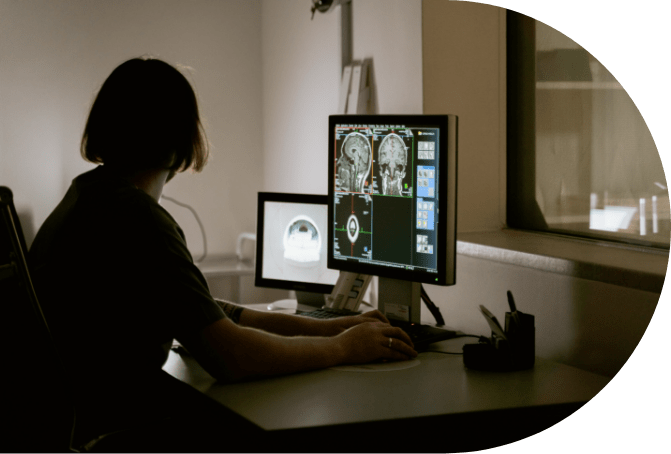 Technical and Cloud-Native Expertise
Collaborate with an AWS Advanced Consulting Partner and let us help you fully leverage the elasticity, efficiency, and resilience of the cloud. Empower your healthcare or healthtech organization to fuel exponential growth with our expert team by your side.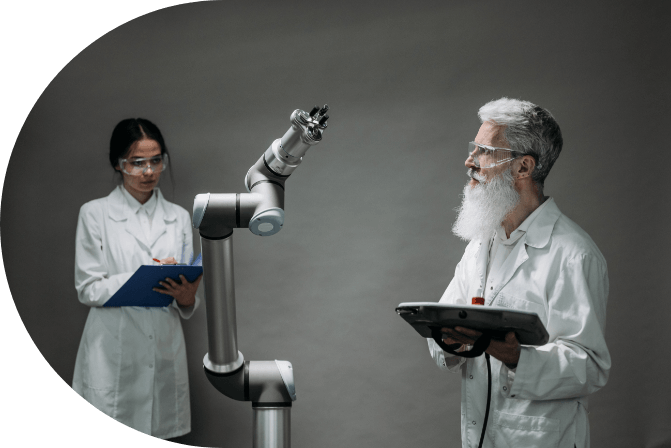 Deep Understanding of Healthcare Landscape
We'll help you implement cloud-native services that make it easier to manage healthcare applications and infrastructure. Take advantage of our deep understanding of the healthcare industry to deploy dynamic cloud environments.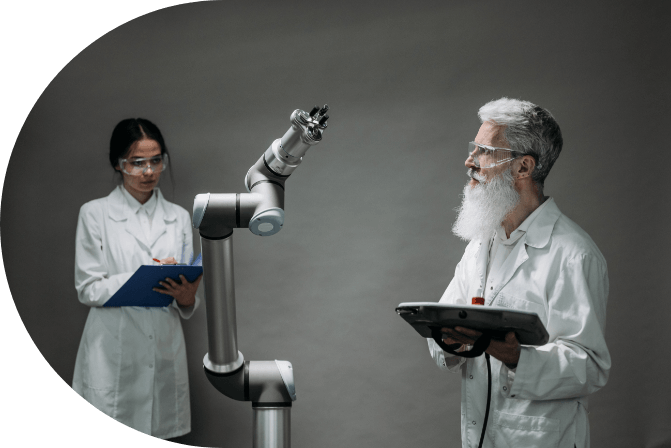 Ready to Accelerate Value-Based Healthcare With Cloudelligent?
Leverage the full potential of our AWS-powered solutions to cloud smarter, comply with regulations, and enhance patient outcomes.